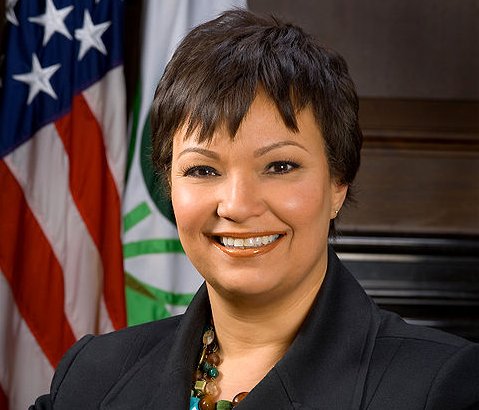 From USA Today:
Environmental Protection Agency chief Lisa Jackson announced Thursday that she's stepping down after a four-year tenure marked by her agency's first greenhouse gas regulations and repeated battles with industry groups and GOP lawmakers.

Jackson, the first African American to serve as EPA administrator, came into office with bold plans to address climate change but accomplished only part of her agenda, foiled by opposition on Capitol Hill and occasionally the White House.
Read the whole article here.
And from Reuters comes a look at how this might affect the EPA's look at fracking:
Following

Lisa Jackson

's resignation on Wednesday, her successor will inherit the tricky task of regulating a drilling boom that has revolutionized the

energy industry

but raised fears over the possible contamination of water supplies.
The controversial technique at the center of the boom, hydraulic fracturing, involves injecting millions of gallons of water laced with chemicals deep into shale rocks to extract oil and gas. It has become a flashpoint issue, putting the EPA -- charged with safeguarding the nation's water -- in the middle of a fight between environmentalists and the energy industry.
Read that entire article here.
Connect with us on Facebook and Twitter!
Follow @EnergyNewsBlog