Five Companies Positioned for Healthy Returns as Energy Markets Recover
Source: Bill Newman for The Energy Report 02/09/2017
View Original Article: https://www.streetwisereports.com/pub/na/five-companies-positioned-for-healthy-returns-as-energy-markets-recover
Volatility in the oil and gas markets continues, with prices plunging yet again in the recent chaos surrounding Greece's default negotiations and other global political uncertainties. But a rebound is inevitable, and Mackie Research's Bill Newman has his eye on companies that have managed to grow, step by step, even in hard times. In this interview with The Energy Report, Newman identifies companies with individual stories that will, in the end, defy the trend.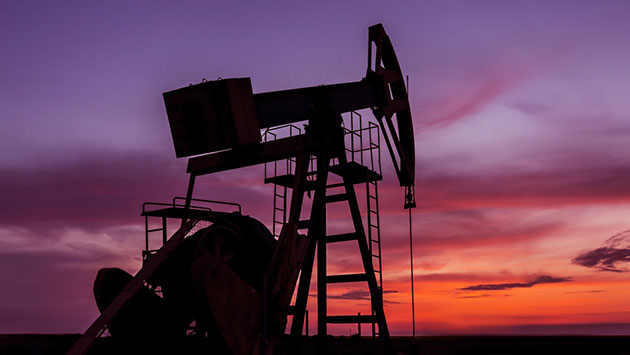 The Energy Report:
With the collapse of the crude oil price and the timing of a recovery difficult to predict, the energy sector has fallen out of favor with investors. In the current oil and gas investment climate, are there any stocks that are immune to the negative sentiment and can still perform?
Bill Newman:
We had low commodities prices over the past two years, which have really hit the junior oil and gas sector hard, alongside the corresponding valuations and share prices of many small-cap energy companies—but this is where the opportunity exists for investors today. The companies that have survived are generally underleveraged and it's been incredible how efficient they've become in driving down drilling and completion costs. These companies have been able to really improve the well economics and are generating strong returns even at lower commodity prices. With a stronger and more stable oil price outlook expected in 2017, activity is starting to pick up and investors should be once again looking at those juniors that have survived the last two years, as they are positioned for healthy returns as the energy market firms back up and gets back to business.
TER:
So which small-cap energy companies do you like right now?
BN:
Domestically, we like companies that are applying horizontal drilling and multi-stage frac technology to unlock the Mannville oil and gas trend in Alberta. Generally, the well costs are low and the reserves sizable, so the economics are very attractive. The three Mannville players we like are
Point Loma Resources Ltd. (PLX:TSX)
,
Prairie Provident Resources Inc. (PPR:TSX)
and
Altura Energy Inc. (ATU:TSX.V)
. All three are relatively new companies with clean balance sheets, are opportunity rich, and we expect them to show substantial growth this year.
TER:
Let's take your first pick, Point Loma. What makes it stand out?
BN:
Point Loma Resources is a new start-up and it holds a huge concentrated land base of over 200,000 net acres in west central Alberta with a massive horizontal drilling inventory (over 400 horizontal locations). The company was founded by a strong management team and board that are from highly successful oil and gas start-ups including Painted Pony, Thunder Energy, Surge Energy and Ember Resources. Production has built very quickly from around 135 barrels of oil equivalent per day1(35 boe/d) when it went public in July 2016 to an exit 2016 rate of 570 boe/d, mostly through the tie-in of behind pipe production volumes. In late January 2017, Point Loma announced an acquisition of an additional ~400 boe/d of production that came with over 55,000 net acres of land, which is a perfect fit with its existing assets. So we expect Point Loma will be producing over 1,100 boe/d by the end of Q1/17 through the tie-in of additional behind pipe volumes and increase to over 1,750 boe/d by year-end.
With so much land and a very large drilling inventory we expect production to continue to grow for many years. Through acquisitions and organic growth, Point Loma is targeting to grow to 10,000 boe/d within four to five years and this team has done it before. Valuation wise, given the company is not well known as a new start-up yet, Point Loma is one of the cheapest stocks in the domestic Canadian space today, trading far below where it should be and management's average cost is approximately $0.59/share (versus the current trading price of $0.58/share), which means investors today can buy in and be aligned with management as they create value in the future for shareholders.
TER:
What about Prairie Provident? How is it different from Point Loma?
BN:
Prairie Provident Resources is also targeting Mannville plays within Alberta. The company is a little larger with current production of approximately 5,500 boe/d and should be over 6,000 boe/d by year-end. Prairie Provident has an inventory of over 170 horizontal development drilling locations, which should generate stable growth for many years.
The company is cheap on a net asset value basis. In January the company released its year-end 2016 reserves that showed a proven developed producing valued at approximately $1.14/share versus the current market price of around $0.72. In other words it is trading below its PDP value and a big discount to its proven plus probable value of $2.17/share. Prairie Provident is also cheap on a cash flow basis, trading at just a 2.5x multiple of our 2017 cash flow forecast. We think the discount will start to shrink as the company achieves its production targets and becomes better known by the market.
TER:
What else can you tell us about Prairie Provident?
BN:
Investors might be unaware that Prairie Provident holds over 230,000 net acres in the Saint Lawrence Lowlands in Quebec that is prospective for the Utica Shale. Later this year the Quebec government could release new regulations that govern the oil and gas industry that might lead to the drilling of the Utica, which was pretty much shut down in 2011. It's unclear how attractive or restrictive the new regulations will be but the Quebec play is really a free option for investors in the Prairie Provident asset base.
TER:
And Altura? What's its story?
BN:
Altura Energy Inc. was founded by high profile board members, including Darren Gee, president & CEO of Peyto Exploration, and Brian Laverne, president & CEO of Storm Resources, and is run by an experienced CEO, David Burghardt (ex-Vermillion Energy).
Altura's assets are located in east central Alberta and the company is targeting oil within the Upper Mannville Group, specifically the Sparky and Rex reservoirs. Management has applied its extensive experience in horizontal drilling and completion technology to achieve the lowest well costs with industry-leading rates of return. The well economics are great because the Sparky and Rex reservoirs have large oil in place, with low drilling and operating costs.
Like Point Loma and Prairie Provident, Altura is a growth story focused on the Mannville. The company has taken production from about 400 bbl/d last year to over 900 boe/d currently and it should exit this year with over 1,350 boe/d. And it is in good shape financially with no debt and current working capital of about $9 million, and it should fund most of its 2017 drilling program with cash flow.
The next catalyst should be the release of its reserves report on February 24. Altura had a 100% drilling success rate in 2016 so reserves should look good.
TER:
What about international companies? What's your strategy there?
BN:
Internationally, we like companies that can grow production through lower risk appraisal and development plays, as well as those international companies with exposure to massive high-impact higher-reward resources plays or exploration and appraisal upside for speculative appeal. The attractiveness to invest in small-cap international energy companies is gaining exposure to plays that can potentially provide investors to multi-bagger upside, targeting resources in the 50 million to billion-plus barrel size.
So we like
Condor Petroleum Inc. (CPI:TSX)
. The company has a 100% interest in licences in Thrace Basin in Western Turkey and in the Pre-Caspian Basin in Kazakhstan. Condor has made discoveries in both countries and has recently started light oil production of 500 bbl/d in Kazakhstan. We expect first natural gas production of about 10 million cubic feet per day (10 mmcf/d) in Turkey to start up in the second quarter of this year. That should give the company a cash flow base to fund more development in both countries.
The natural gas field in Turkey is called the Poyraz Ridge, and Condor just finished a very successful four-well drilling program to develop and appraise the field. All four wells were successful and Condor discovered natural gas at a greater depth than was previous known, so it has substantially increased the mapped reservoir area. The company also found two new deeper reservoirs that could have significant resource potential, so we expect a substantial increase in the reserves of Poyraz Ridge field. Also later this year, Condor plans to drill the Yakamoz 1 exploration prospect that is structurally similar to Poyraz Ridge field, which is only 2 km away.
TER:
What's the high impact upside with Condor?
BN:
The big exploration plays are in Kazakhstan. Condor holds a 100% interest in the Zharkamys West 1 block, which is in western Kazakhstan in the Pre-Caspian Basin. The basin has super-giant oil fields including the 13-billion-barrel Kashagan field and the 9-billion-barrel Tengiz field. Later this year Condor plans to drill the Korumbet NW exploration well targeting an intra-salt structure that has the potential to hold a recoverable resource of 45 million barrels. But the real upside is the pre-salt play. The cost of the well could be $25 million, so Condor will need to secure a partner before it can try to drill a potential company maker.
TER:
Any other international names with big upside?
BN:
Madalena Energy Inc. (MVN:TSX.V; MDLNF:OTCPK)
has certainly had its ups and downs in the downturn of the energy market, but we think the company is finally turning the corner. In January, the company farmed out a 55% interest in the Coirón Amargo Sur Este block to Pan American Energy LLC. Madalena keeps a 35% stake in this prime Vaca Muerta shale asset and received US$10 million in cash and a carry on a two-well drilling program. The first high impact horizontal well targeting the Vaca Muerta shale should spud in the first quarter. The deal with Pan American has not only put Madalena back in business, it should also get the market excited again as horizontal drilling begins in the Vaca Muerta shale and there is the potential for a carried deep gas test by Pan American Energy.
TER:
Is the investment situation in Argentina improving?
BN:
The situation has definitely improved since Argentina's new president, Mauricio Macri, took office in December 2015. Macri cut farm export taxes, lowered personal incomes taxes and reduced utility subsides. He lifted currency controls, which allowed the Argentina peso to float for the first time since January 2002. The Macri government also lifted restriction of capital movements out of the country. In January 2017, the government announced that it will maintain the natural gas price at US$7.50/mmbtu. The federal government and the provincial government of Neuquén reached an agreement with the labor unions to reduce costs in exchange for increased investment. As a result YPF, Total, Shell, Chevron, Dow and Madalena's new partner Pan American Energy pledged to invest a combined
US$5 billion
in 2017 in the development of the Vaca Muerta shale play, increasing to
US$15 billion
per year starting in 2018.
TER:
What's the direct impact on Madalena?
BN:
Madalena has a number of high-quality blocks Argentina and is actively looking for a deal to appraise and monetize the huge potential resource on its blocks. In November 2015, the company released the results of an independent resource estimate of the Vaca Muerta and Lower Agrio shale within two key blocks within the Neuquén basin in Argentina. The total net unrisked contingent and prospective resource within the Coiron Amargo and Curamhuele blocks was estimated at over 1.5 billion boe. The improved political and fiscal situation in Argentina and the massive injection of new capital into the energy sector can only help MVN secure a sale as a potential takeout target or joint venture on one or more of its assets, which would be a huge catalyst for the stock. At the current market price the company trades at a deep discount to the value of its conventional producing assets alone, giving no value to the potential of the Vaca Muerta shale and Lower Agrio Shale resources tha t the company holds.
TER:
Thank you for your time, Bill.
Bill Newman is vice president of international and domestic oil and gas research with Mackie Research Capital Corp. He has been an energy analyst for 21 years. He holds a bachelor's degree in commerce from the University of Calgary, and has a CFA designation.
Want to read more
Energy Report
interviews like this?
Sign up
for our free e-newsletter, and you'll learn when new articles and interviews have been published. To see a list of recent articles and interviews with industry analysts and commentators, visit our
Streetwise Articles
page.
Disclosure:
1) Patrice Fusillo compiled this interview for Streetwise Reports LLC. She provides services to Streetwise Reports as an employee. She owns, or members of her immediate household or family own, shares of the following companies mentioned in this interview: None. She is, or members of her immediate household or family are, paid by the following companies mentioned in this interview: None.
2) The following companies mentioned in this article are sponsors of Streetwise Reports: None. Streetwise Reports does not accept stock in exchange for its services. The information provided above is for informational purposes only and is not a recommendation to buy or sell any security.
3) Bill Newman: I own, or members of my immediate household or family own, shares of the following companies mentioned in this interview: None. I am, or members of my immediate household or family are, paid by the following companies mentioned in this interview: None. My company has a financial relationship with the following companies mentioned in this interview: : Within the last three years, Mackie Research Capital has managed or comanaged an offering of securities for, and received compensation for investment banking and related services from Madalena Energy Inc. I was not paid by Streetwise Reports for participating in this interview. Comments and opinions expressed are my own comments and opinions. I determined and had final say over which companies would be included in the interview based on my research, understanding of the sector and interview theme. I had the opportunity to review the interview for accuracy as of the date of the interview and am responsible for the content of the interview.
4) Interviews are edited for clarity. Streetwise Reports does not make editorial comments or change experts' statements without their consent.
5) The article does not constitute investment advice. Each reader is encouraged to consult with his or her individual financial professional and any action a reader takes as a result of information presented here is his or her own responsibility. By opening this page, each reader accepts and agrees to Streetwise Reports' terms of use and full legal
disclaimer
. This article is not a solicitation for investment. Streetwise Reports does not render general or specific investment advice and the information on Streetwise Reports should not be considered a recommendation to buy or sell any security. Streetwise Reports does not endorse or recommend the business, products, services or securities of any company mentioned on Streetwise Reports.
6) From time to time, Streetwise Reports LLC and its directors, officers, employees or members of their families, as well as persons interviewed for articles and interviews on the site, may have a long or short position in securities mentioned. Directors, officers, employees or members of their families are prohibited from making purchases and/or sales of those securities in the open market or otherwise during the up-to-four-week interval from the time of the interview or article until after it publishes.
Connect with us on Facebook and Twitter!
Follow @EnergyNewsBlog