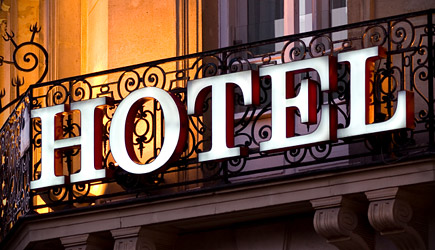 From Crain's Cleveland Business:
In one Ohio county that is home to roughly 30,000 people, the number of hotels open for business is about to double to four. A Candlewood Suites broke ground this month and construction began last month on a Microtel Inn & Suites in Carrollton, the largest village in agricultural Carroll County.
The neighboring counties see it, too: hotels rising from the ground and existing hotels undergoing renovation to make room — or literally, rooms — for those manning and operating wells and otherwise working in Ohio's Utica shale region.
It is a level of hotel building not seen in years, if ever, for some of these municipalities.

In Stark, Carroll, Columbiana, Jefferson, Guernsey and Belmont counties — which in 2010 had fewer residents collectively (692,459) than the city of Columbus — 10 hotel projects are in various stages of planning, seven hotels have broken ground, two have been remodeled and one opened just last week in Steubenville, in Jefferson County.
Click here to check out the rest of this story.
Connect with us on Facebook and Twitter!
Follow @EnergyNewsBlog