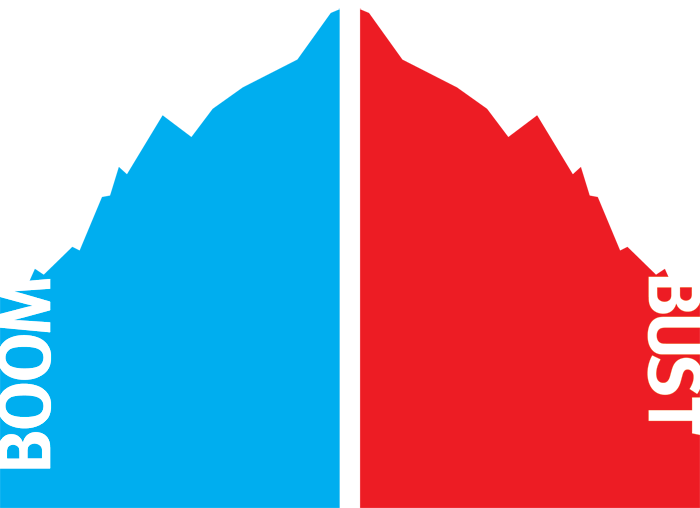 From CityBeat:
Supporters say it will lead to energy independence and an economic boom. Critics say it's bad for the environment and will cause economic pain for many. It's called hydraulic fracturing, but most people know it as "fracking."
Fracking is a drilling technique in which thousands of gallons of water are shot into the earth in order to fracture shale and produce natural oil and gas. The water is then disposed and recycled in wastewater injection wells that store the water thousands of feet underground. In recent years, fracking has helped lead to a natural gas boom by opening up previously inaccessible areas for drilling.
On the surface, it's hard to deny the economic boom caused by fracking. As the trucks and trains ride in and out of Carroll County in northeast Ohio, it's clear something has changed. A county once known for its quiet, small-town feel is now bustling with economic activity, all thanks to the gas and oil rush largely attributed to fracking.
"There are a lot of people in our county that are going to benefit from this," says Jeffrey Ohler, president of the Carroll County commissioners.
Convinced of this economic boom, Ohio legislators and the energy industry have embraced fracking. The Ohio Department of Natural Resources (ODNR) estimates 450 wells will be deployed by the end of 2013, up from 72 today.
But below the surface, cracks are beginning to develop. These cracks have raised questions about the sustainability and safety of fracking during a time when legislators are moving full-speed ahead with legislation that will regulate the industry for the next 20 years — if it lasts that long.
A boom in Carroll County
Carroll County is certainly seeing a bit of an economic boom right now. Crews are setting up oil wells everyday, trucks are bringing in new drills and equipment for drilling and the oil and gas industry is now a big employer in the county of approximately 30,000 residents.
But Ohler, a Republican who has been a commissioner in Carroll County since January 2011, is concerned about the future.
"Certainly, it's going to decrease unemployment, hopefully statewide, but there's a lot of cost in the long term to the counties that are being affected," he says.
For starters, Ohler is worried the oil and gas rush might not be an unemployment cure for his county.
"Even though unemployment has dropped to some degree, I guess we are a little disappointed that there haven't been more job opportunities for some of our local people," he says.
Ohler acknowledges that some of the newly created jobs are "highly technical," which means they require experienced workers that already know how to handle the technology. So instead of hiring local workers, oil and gas companies have brought in outside workers with more experience. But, according to the industry, Carroll County is only at 20 percent of the activity it will eventually reach, and Ohler hopes with more activity comes more jobs for locals.
Housing has also become a problem for Carroll County. Some landlords have taken advantage of the influx of transient workers and limited housing opportunities to raise the price of rent. Some former renters, who couldn't afford the higher prices, were forced to move out and find other housing options. Although Ohler sees it as a problem, he cautions that such spikes in rent are not happening on a "wide scale."
To help ease housing problems, the oil and gas companies are pushing to build "man camps." These camps would provide temporary housing to anyone coming in to take advantage of the boom. Unfortunately, that solution presents some problems of its own. Currently, Carroll County does not have a county-wide water-and-sewage system, and the limited systems set up for tiny villages in the county do not have enough capacity for man camps.
Ohler says he sees such housing problems as a "long-term issue." He also says that wealth disparity is a concern. From the perspective of his county, people in agriculture with more land will benefit tremendously due to many new opportunities to lease, while people in villages could see their finances "negatively impacted."
To a degree, wealth disparity has played out in a conflict between local employers and the oil and gas companies. The small businesses in Carroll County are used to lower income levels and wages than what the oil and gas companies are providing, and this poses a big disadvantage for local businesses in the job market.
"We're hoping it's going to be positive and reduce the unemployment rate, but, at this point, we're not sure," Ohler says.
He wants to see those who are currently unemployed take up the new job opportunities available instead of seeing people move from local jobs to oil and gas jobs. But he says it definitely won't be that smooth, and Carroll County will see some local workers move on to better paying jobs in the oil and gas industry.
Fortunately for Carroll County, the oil and gas companies have been trying to take care of some problems. The companies have helped repair roads, and they set up a system to mainstream truck traffic, which Ohler says has helped during the school year.
The rest of the article can be read here.

Connect with us on Facebook and Twitter!
Follow @EnergyNewsBlog